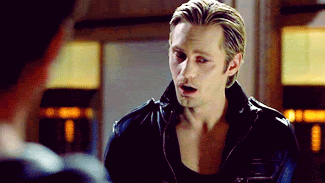 Welcome to
Bloo Serendipity
; the personal icon journal of
sweetbloo
. Fufufu, thanks for stopping by. O u O Most icons will be from
True Blood
,
Doctor Who
,
The Dresden Files
and
SG1
. I
do
take requests, and I'm happy to work with any fandom.
01.
Save images and upload them to your own server. I may one day delete a graphic - now, wouldn't that just suck ass? I will not re-upload an image just because you were stealing my bandwidth.
02.
Credit is a must.
I prefer you to credit blooserendipity, but sweetbloo (my personal journal) is also acceptable. Read
here
to learn how to link to a user/community.
03.
Text-less avatars and banners are not bases
unless otherwise stated
. Most of the time, though, they're not. When in doubt, ask. (I'll be sure to make it obvious when
they are
bases, however.)
04.
Only post your icon requests in the comment section of
this
post.
05.
Do not redistribute any graphics I post. I worked hard on them, and I'm sharing them out of the kindness of my heart. <3
You may use my icons and pixels
anywhere
on the web, so long as you link back to
blooserendipity
. Don't give me a reason to find you! >=O
NOTICE
Posts containing icons eventually become friends locked - though I am far to spastic and busy to actually put an accurate time limit on when they will be locked. No more than five icon posts will be open at a time, however.